When I bought this jeep, I had to put a highlift on the doors to get them off. I sanded and cleaned the pins and bushings up as best as possible way back then, but needed to replace them. When I changed from full doors back to half, I realized the liner of one was still on the half door from the last time I swapped them. So, I ordered a delrin set.
https://www.amazon.com/gp/aw/d/B07813YKVY?psc=1&ref=ppx_pop_mob_b_asin_title
The Kentrol kit comes with a tool. The top on both sides came right out. The bottom passenger side took a little driving, but the bottom driver side twisted the hinge before the bushing moved. I had to take the hinge off and drill out the bushing. Then I took an old brass bore brush in the drill and cleaned it up.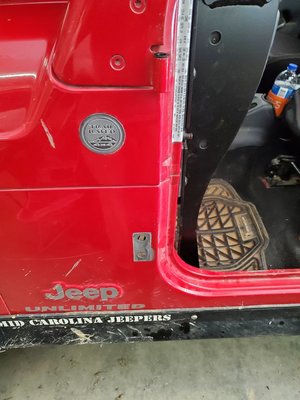 Last edited: