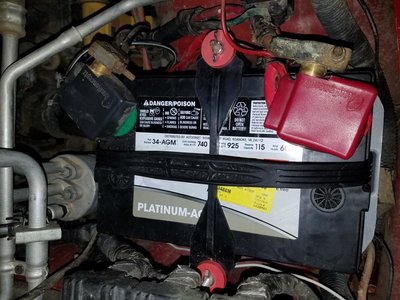 New battery in. Fired right up and purrs like a kitten. An old, asthmatic kitten, but purrs nonetheless.
I remember asking about stock tj battery hold downs. Back in 2012/13, I couldn't find them, but they're available now. This is what the generic rubber one looks like now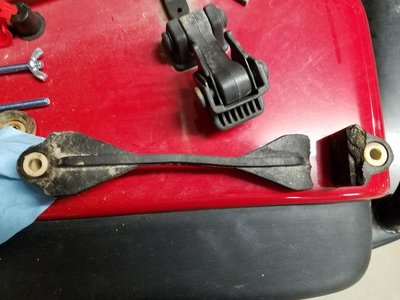 .
Can't get the factory one before Wednesday, so another rubber one for now.