REGISTRATION IS CLOSED
http://oscar5.eventbee.com
OSCAR5 will be another awesome 3 Day Event at Black Mountain OHV Park in Harlan, KY. The Goal of this Event is to bring together clubs and individuals from in and around South Carolina for some Offroad Fun!! We will be leading all levels of Trail rides from bone stock 4x4 to full on Rock Crawlers and everything in between.
This year we will be hosting the event at the Putney Trailhead for the Black Mountain Offroad Park.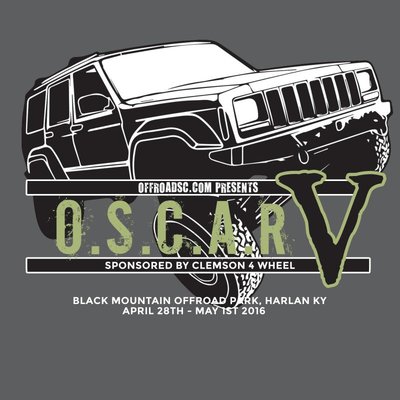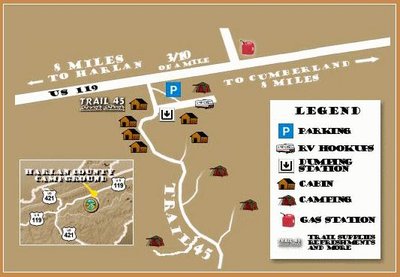 Dinner will be a pulled pork BBQ dinner on Saturday night.
There will be a limited number of OSCAR shirts and stickers for sale. So if you would like one, ask at the tent as soon as you can. And of course there will be OffroadSC.com merchandise available also.
We greatly appreciate everyone making the trek to Kentucky and look forward to a great time with all of you. Good luck! Be Safe.
The main Dinner and Check in will happen at the Putney Campground in the Covered Pavilion.
For those interested in reserving a site you can call the Putney Campground a@ 1-866-573-9009
LODGING INFO
Camping:
Rates: (Per Tent)
Primitive Camping $15 for up to 2 people -$5 for each additional
With Electric: $20 for up to 2 people -$5 for each additional
RV Sites:
To reserve an RV Site, please fill out the form below.
Rates: Daily - $27 for up three people, $5 for each additional person.
More information will be coming Soon. So Check Back here for Updates.
REGISTRATION IS CLOSED
http://oscar5.eventbee.com
Last edited: