Set my motor in last Friday for hopefully the last time. Also got the oil and filter changed. Re routed/bent my stock fuel line to line up better. Installed the automatic shifter assembly and realized the ZJ cable isn't going to work. Should've grabbed the one off the TJ I got the assembly from.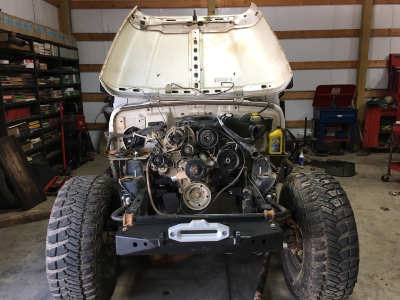 Also received my wiring harness finally after almost two months. For the price and all not too excited bout what I got back but as long as it works It'll be fine. Started laying it out on the engine yesterday and hopefully get some more time this coming week to start plugging up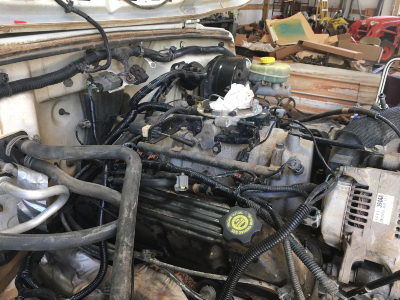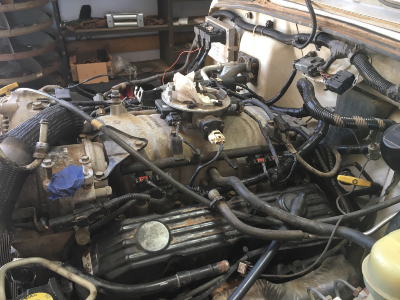 Some issues I've ran in to. TJ throttle cable doesn't work on the 5.9. Hopefully one from the ZJ will. Also tried to hook up the transfer case shift linkage that Ronnie made. Not sure if I'm having a brain fart or what but it was working right. Don't want to but may have to go Novak cable shifter. Pic shows t-case in 4low when handle is in 2high. Only way they would connect.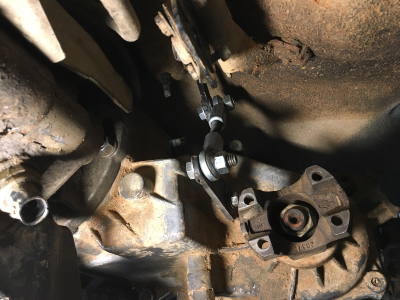 Sent from my iPhone using Tapatalk
Last edited: