Since this is offroadsc and not jeepsc or 4x4sc, and the honda is technically an offroad vehicle, I'm gonna do a build/rebuild thread on the 400. So here it goes:
Started with a 2007 Honda TRX 400EX. Bone stock other than the hideous oversized Mudlites on the rear :roll: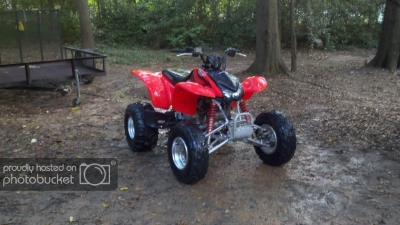 Changed those out for some fresh ITP Holeshot XCRs. Made a world of difference on the handling.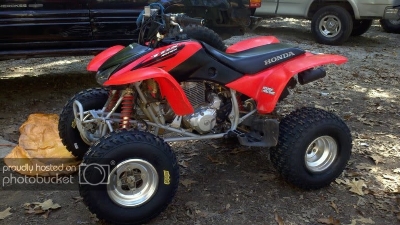 Pretty much stayed like that up untill recently. Got a few small goodies like new ODI lock-on grips, new brake pads and my shinny christmas present (swingarm skid).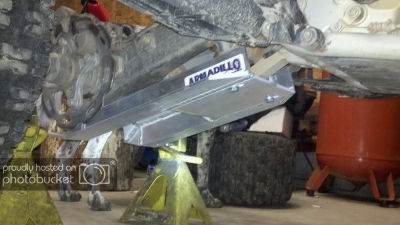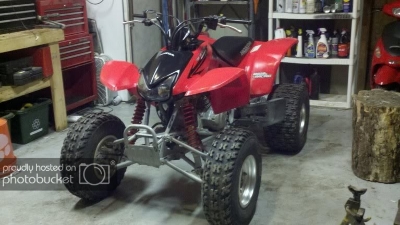 Then the bad begins, found out my rear carrier bearing are shot, so after alot of cursing, busted knuckles, and massive retard strength, i was finally able to get the whole rear end apart and this is how she sits now waiting for my bearings and seals to get here, depressing.