Big update! First of all a big thanks to Larry and Brooks for hooking me up with some much needed parts. Bump stop cups and a gas tank skid plate, respectively.
I took Friday off from work to get a head start. Friday mainly consisted of installing the axles, running brake lines and basically everything else that needed to be on the frame before dropping the tub on it.
Got another early start today - had a few things to address before installing the tub. Tub is currently on the frame with new body bolts. I ran a tap in each threaded hole and anti-seized the bolts.
Main things left to do: install front end, bleed brakes, add p/s fluid
I also had a stupid moment on Friday. I tripped while walking around the frame, but caught myself by the radiator which shoved it into the fan blade... so I have a new radiator now.
Front axle in!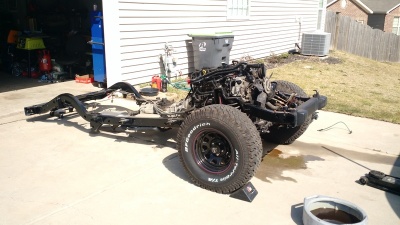 Rear in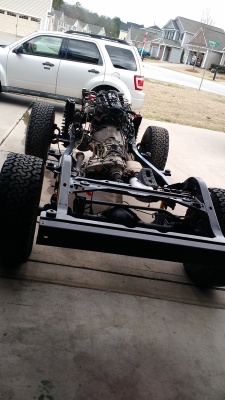 Tucked away for the evening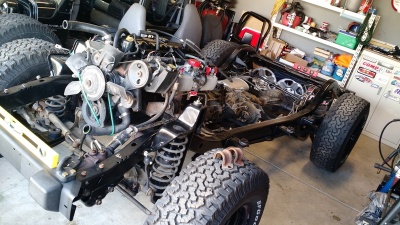 A nut for the rear shocks decided to split ways... so welded a nut on the frame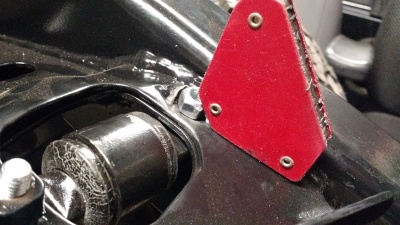 Body is ready to go on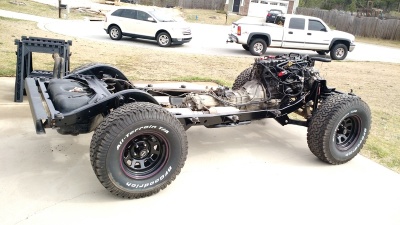 And it's on...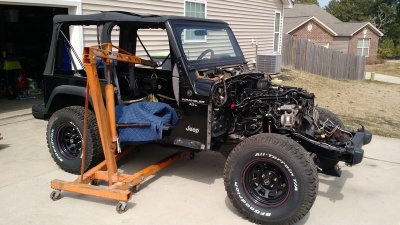 There has been lots of painting on this project...