This is my Dad's rig. I'll give as much detail as I can, answer whatever questions I can, but serious buyers need to PM me for his phone number so you can talk directly.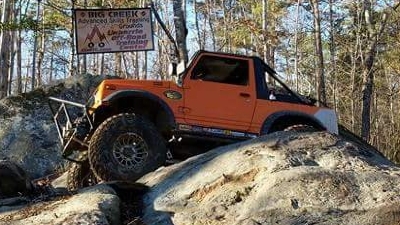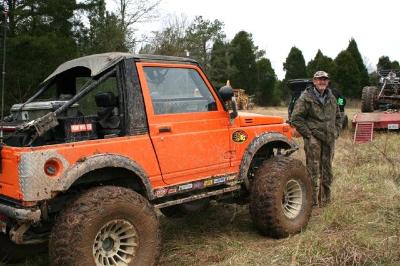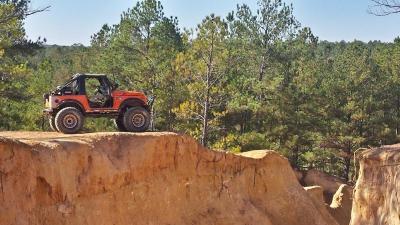 - 1987 Suzuki Samurai, clear title
- Full interior cage
- Petroworks full aluminum dash
- 1.6 8V Sidekick engine with the Sidekick TBI
- Samurai Trans
- 6.5:1 Samurai Case in ZOR cradle with "Twisted TT" shifter
- Toyota axles, IFS width rear, spacers on front
- 4.10 thirds with lunchbox type lockers in both, disk brake conversion on rear
- Power steering, IFS toyota box, pump is Celica I think.
- YJ spring conversion, it may be the Sky kit but it was done by the previous owner so not sure. It's stretched a couple inches in each direction to about 86" wheel base
- 35x12.50x15 MT/R Kevlers on Cyclone wheels, were new when they went on this rig, very little wear
- Smittybuilt XRC8 winch.
This thing works very well, the motor has good bottom end torque and crawls like crazy. It goes places it shouldn't. My dad decided he wanted something bigger so he got into a stretched 3RZ Sami on 40s.
$5,500 as it sits. Located in Leesville, SC.