Harbor Freight announced their new Badland Offroad Jack at Sema. It's a 3 ton and will retail for $299 end of the year.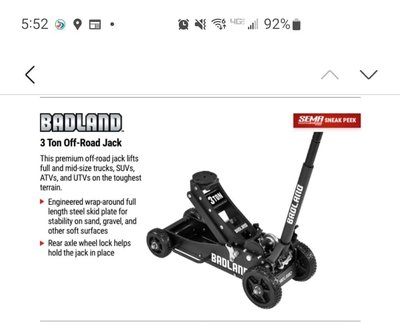 I bought the 1.5 ton Daytona floor jack a while ago and have used it a few times recently. I ordered some plasma accessories from
https://www.911motorsports.net/
and noticed they sold offroad conversion kits for the Pittsburghs and Daytonas.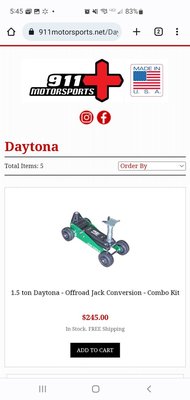 The one downfall of the Daytona I have is the lift height. I'm not too interested in the big wheel conversion which loses swivel rear wheels, but I may order their extension kit and skid plate.
The Daytona is on sale this weekend if you're an ITC member, or there's a 10% coupon for everyone.