I know there's not very many Zuk guys on here, but Myron at zuksoffroad (
www.zuksoffroad.com
) takes care of his customers like no one else. My dad bought a 6.5 tcase a few years ago, second hand, that came with a ZOR cradle (Snatch). Myron numbers every one and this was number 39. Somehow, Dad managed to rip the mounting ears off. I sent Myron these pictures and asked what he recommended for fixing it.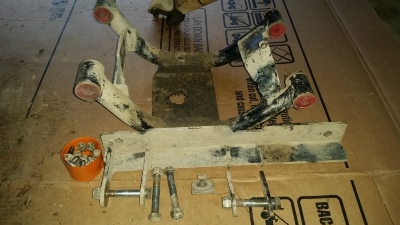 He replied in a matter of hours saying that he would either send me the parts to build a new "Rib" or I could send him the cradle and he would build me a new mount. He said he would rather me send the cradle so he could mount it in his jig and build the replacement parts, and it would only cost me shipping to him.
Saturday, this shows up: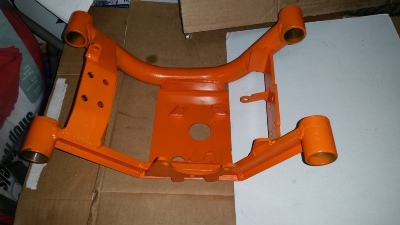 I don't know why, but he sent a whole new unit, #1127. Dad has already mounted the arms so I didn't get a shot of those parts, but they're a new upgraded design.
I have a similar cradle (ZOR's Slutty Snatch) and have had the entire weight of the vehicle sitting on it with no issues. These things are tough, and he backs them.