Two weeks before a trip to Uwharrie with Clemson Offroad club last fall, a friend of mine (Tripp) asked if we could put together one of my parts Samis so he'd have something to wheel.
I bought this '87 last year, purely for parts. It had been chopped off, had a motor that was supposed to be good, and the clutch, flywheel, transmission and many other parts were in boxes.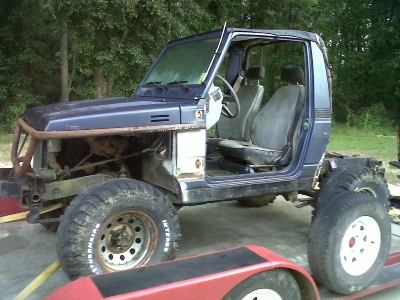 We started by removing any 'good' body parts that were left to keep for spares, and stripped anything else that wasn't needed.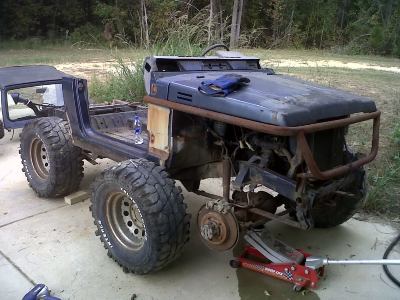 We bolted the drivetrain back together and it RAN
! So we took it for a ride!
http://www.youtube.com/watch?v=C-RiVAfFCr4