For those of you not going to Gulches on Saturday 6-11, Join us in Batesburg-Leesville for BBQ at the "World Famous" Shealys Bar-B-Que, followed by a movie (not sure whats playing yet, but hey your in a jeep at a drive in, 'merica') at the Big Mo. The plans are still very vague as of now, but should become more detailed as we get closer to Saturday.
The plans are to meet at Shealy's around 5:30pm, have dinner and depart by 6:30pm.
If we look to have a good turn out, we can use the field next door to Stage up all of the jeeps.(i know a guy)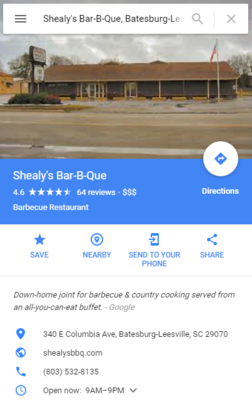 https://goo.gl/maps/jqxoD6szdVG2
Arrive at the BigMo around 6:45, Lines have been long as they are in peak season now. Stay for one or both of the feature films the choice is yours.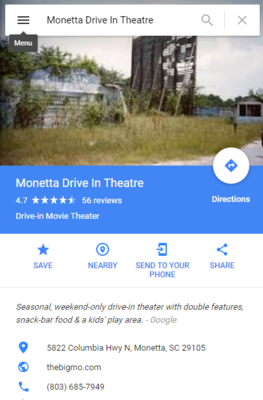 (that is a historical photo, it isn't actually run down...)
http://thebigmo.com/