I decided to try Dyna Beads dynamic balancers from Innovative Balancing in my new 31x10.50x15 MTR's on the Cherokee. With the price of balancing now, the Dyna Beads are not much more money and should be zero maintenance.
I ordered 4 6oz. packs, 4 filtered valve cores, and 1 applicator. The total was $76.66 to my door and arrived in 4 days.
I didn't think about taking pictures for a review until after I started, but here's what was included:
Instructions for the pour in valve stem method: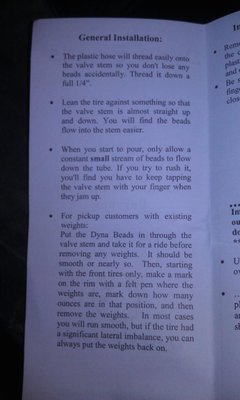 I got a kick out of this warning after hearing Brooks talk about getting shot with beads when airing down: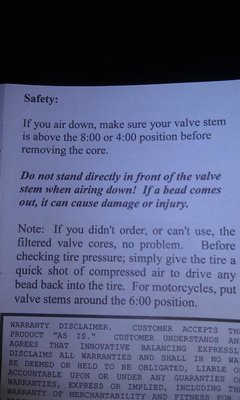 Packaging: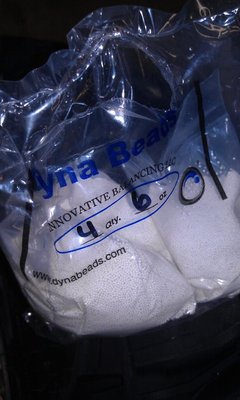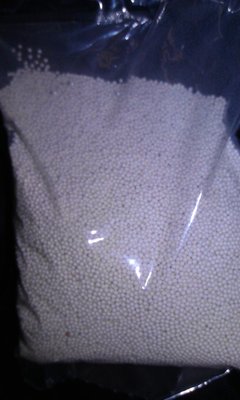 Normal valve core on left, filtered core on right: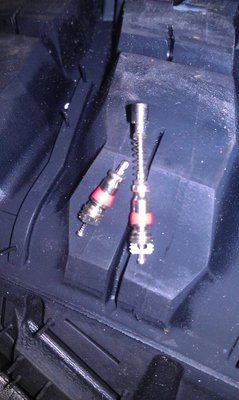 Installation: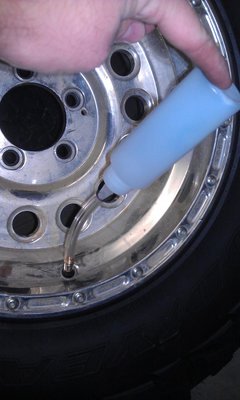 If I use them again, which I probably will, I will have them put in before the tires are mounted. The through the valve stem method takes forever and is a pain. You just have to take it slow.
My initial impression is good. I had a slight shake the first time I got up to speed around 45, but I didn't feel it again. I'll try to remember to post back after a couple weeks to let you all know how its working.