We've discussed tractors for years and Burgundy has wanted to get one but I was hesitant because I didn't want something nice sitting outside. I finally gave in and decided between being partially sheltered under the porch and with a canopy I was ok with it.
I shopped JD and Kubota. Borrowed a friend's L2501 and liked it, but needed more power. We went with an L3902, fitted with a Terra Force 60" 4 in 1 bucket and a Land Pride RC1872 cutter.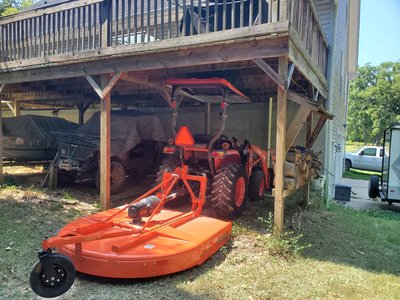 The "free" hats...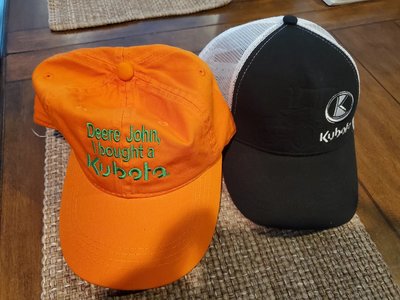 I have a few little projects lined up but the main objective is to reestablish then maintain the paths / fire breaks around the property.