So we are doing some potato soup and grilled cheese sandwiches this weekend. I love this recipe for potato soup so I figure why not post some pics.
First get all your ingredients together.
Recipe Ingredients for Gutter Runners Potato Soup
2 lbs bacon
1 lbs smoked sausage
5 lbs potatoes (Russet or Idaho Gold)
2 large sweet onions
5 stalks celery
10 oz. bag of Julienne carrots)
12 chicken bullion cubes
3 1/2 tsp sea salt
2 tsp fresh ground black pepper
2 spoonfuls minced garlic
3 1/2 tsp basil
1 tsp crushed red pepper
5 tsp Franks Red Hot Buffalo Wing Sauce
1 stick butter
1 pint heavy whipping cream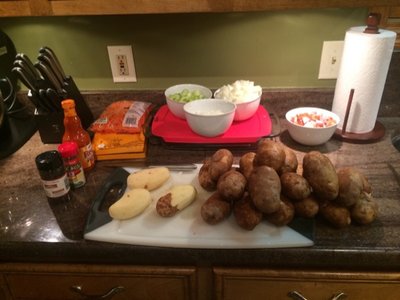 I started by slicing the onions and celery, then the bacon, smoked sausage, and potatoes.
2lb of bacon and one lb of sausage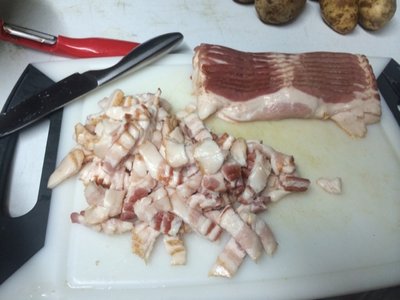 Last edited: