I've decided the 98 so I could get some funds for my current Mj project. Ask $2800 OBO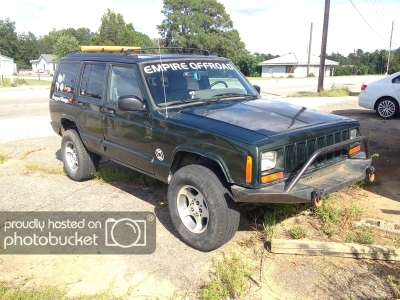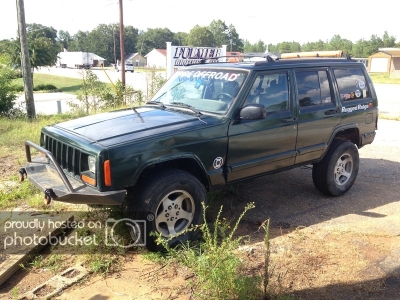 New exhaust manifold.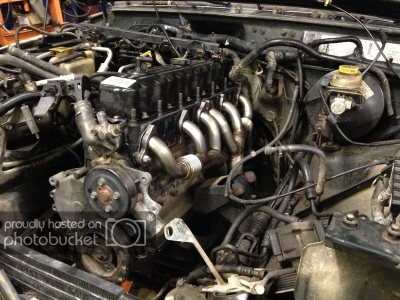 New Radiator. All Metal.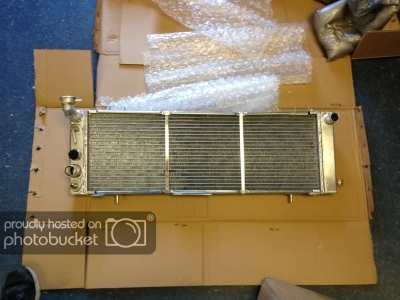 She isn't the prettiest Jeep but she does well. It has a few issues. Needs front axle joints sway bar bushings, and a clock spring. I have two clock springs that can go with it I think. Both are supposed to be good. Front bumper is a Logan's winch bumper. Rear if asking price is paid is an prototype that Andy Carter from Ironman4x4fab built that I've had for years. It has a new Aluminum radiator, new heater and evaporator core. I also installed the newer style exhaust manifold when we did a motor swap. The 241 recently developed an issue and I put a newer one from a 01 in it. The interior is rough. Both front seats are torn and there is no headliner. The rear speaker pod has fallen down and the tab on one side is broken but if you want it or a replacement I have it and one from a 96 that could be included. It has some dents and dings from wheeling. It's been to URE a few times and Gulches. I also have a set of rock rails not yet installed to go with for the asking price. The vacuum ball got left off and needs to be reinstalled. It has an Advance Auto AGM battery that is new. There is one major rust ole at the rear quarter. That is all off the top of my head. I'm sure I'm forgetting something....... I installed the rear bumper over the weekend. I'll try and post pictures of that soon.