So, my Dad moved to South Carolina from Hackettstown, HJ in 1966 to attend Clemson University. He brought along his 55 Chevy that he had "built out of a junkyard." Before he left home he and some friends has finished getting the car all fixed up and painted. Numerous coat of Olive Drab Green and Clear coat covered the car from front to rear, he was proud.
Not long after being on campus he was strolling through R6 parking lot and a girl backed out and hit him in the right door and rear quarter. She wasn't found at fault because he didn't have the correct parking pass to even be in that parking lot. So, he replaced the door and quarter panel using Pontiac parts because "the bodies are all the same, body by Fisher" as he likes to tell. After that he decided in a "screw it!" attitude to paint over the entire paint job with an almost black primer.
He and my mom drove it that way up until 1972 when they decided to park it in their newly finished basement which was designed with storing the car in mind. I've never ridden in the car, I've only watched it sit there as I grew up. Year after year it sat there in the corner with the typical basement junk all around it, on it, and under it. 42 years!
Two summers ago I decide to go ahead and drag it out because it was time to get started on the LS swap that we had been talking about since about 2005. I had to pump the tires up, and actually put the spare tire on the front left. I hooked the winch to it to drag it far enough to get a chain on it and drag it up the driveway.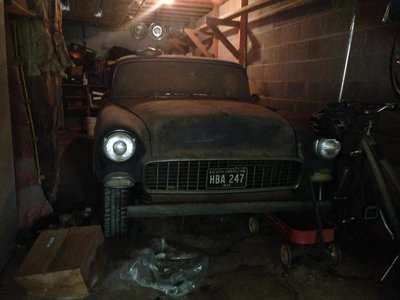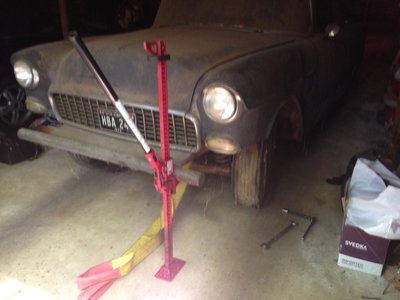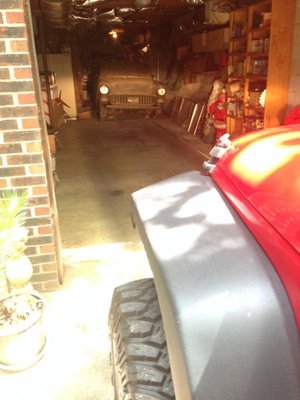 Last edited: