2004 4.0 and 42RLE with 154,857 miles. Everything works, no odd noises, pulled for LS swap. I have a video of it driving in the garage the morning it was pulled I can send.
I'd like to get $1,200 for everything, radiator to transmission tail shaft (except the AC compressor and hoses, and the motor mounts). ECU and TCM can come with it too, but the ECU may be fried. No harness as that was cut up.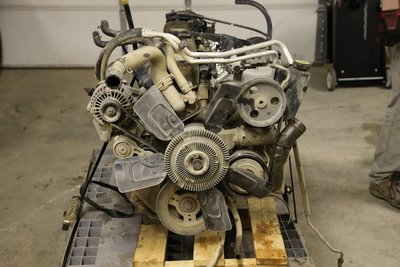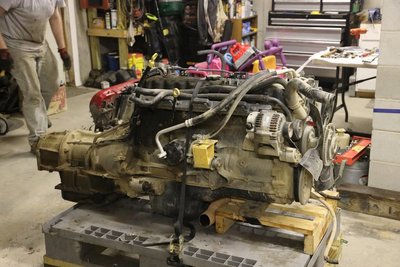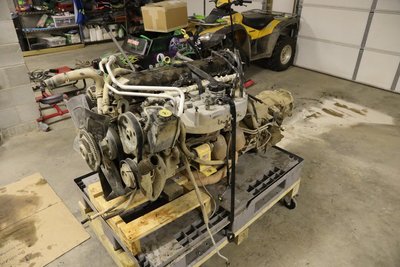 $100 - UCF LoPro trans mount for 03-06 TJ/LJ with the modified trans mount / exhaust hanger.
$20 - 2 LJ rear driveshafts. Both dented, one had nearly new ujoints. Good for spares.
$10 - LJ gas pedal and cable
I'm sure I'll add more as I trip over things.