1986 K5 Blazer "Fade to Black"
Hey guys. This is my '86 K5 that is the continuation of me learning how to work on things.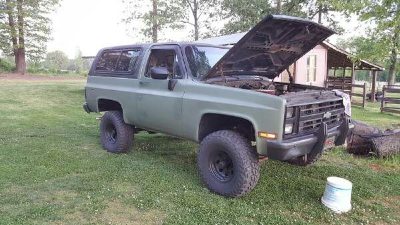 My previous project truck, a '84 K10, sacrificed much for the K5 to live. It's story can be found in brief picture form here:
https://imgur.com/a/swNeI
It was completely totalled and after the insurance payout I basically broke even on it including all the parts I had added. It became a parts mule.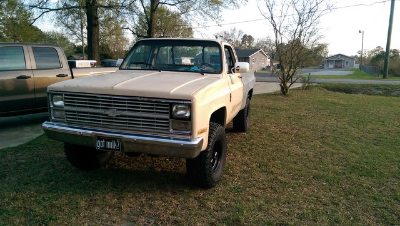 It's almost mean to make the truck watch all of it's parts go onto the Blazer.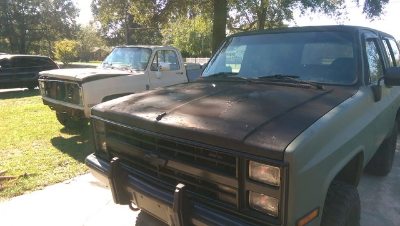 I bought the Blazer in decent shape other than a leaking head gasket (which became a much larger problem later), but otherwise in pretty ok shape.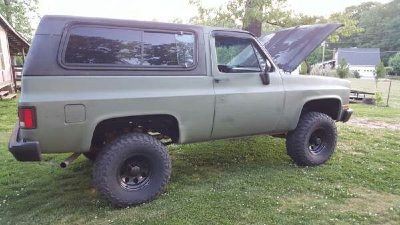 This was the G80 locker in the rear axle. It is FUBAR, but I was going to swap the axles anyways so not a huge loss. The K5 had 3.42 gears in it which are a little tall for my needs and I've already got nice new 3.73 and luchboxes in the axles from the truck.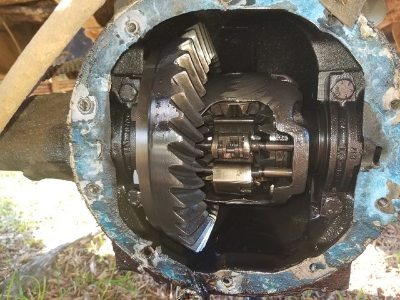 I may have taken #frontendfriday a little too far.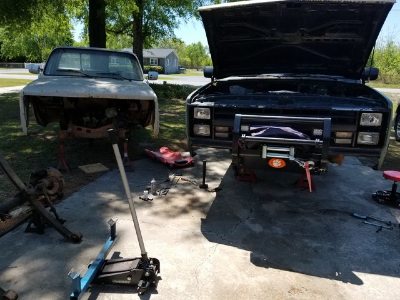 I'm everyone's favorite neighbor.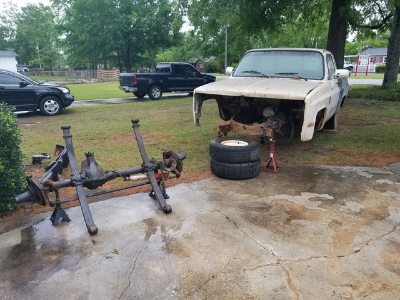 After swapping the rear axles, I had a little vibration which I chocked up to lose steering, but when new balljoints did little to fix it I went looking and found this: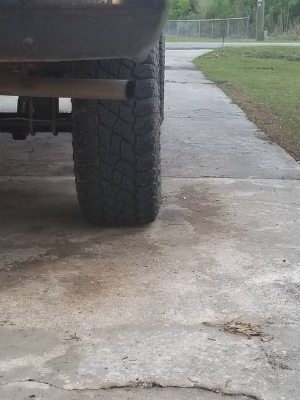 Bent axle shaft as a result of he car that hit that tire when this axle was in the truck. Oh well. I've got a "new" ebay axle shaft on the way as we speak and a new wheel bearing and seal waiting to go in.
Last edited: