I have a set of uninstalled short corners for aTJ. Fuel filler, tail lamp, and tailgate hinges cut out.
They are powder coat black, and have a few scuffs from being in my shop. These are the clamp & drill style, there are no pre drilled mounting holes around the edges.
Located in Cayce
Cash or PayPal Only
No trades, No shipping
I'll take $70 for the set.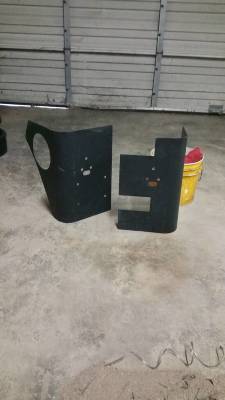 Sent from my SM-N910V using Tapatalk
Last edited: