We had been planning our spring break trip to Big Bend National Park in Texas for the past 6 months. Recently our Black Lab has been having some health problems and we found that we would need to bring our dogs with us on this trip. After some additional research we found that Big Bend National Park was NOT very dog friendly, from a rules standpoint. So we had some late night research sessions and cancelled our reservations in Texas.
We switched all of our research to Colorado, Utah, and Arizona. I had a route through this area that was partially planned from years ago. This gave us at least a start in the planning process since we were down to less than a month before we were supposed to leave.
Day 1 - Thursday April 6 - Loves Travel Stop Bates City, MO
- We sent Ava to school, finished packing, hit the road around 9:30 AM
- Drove to my Dad's to fill up the coolers from his ice machine.
- We wanted to stop by our house to get a few things, but we were behind schedule. So we did without. The framing crews were already at work on our new house and we can't wait to see progress when we get home.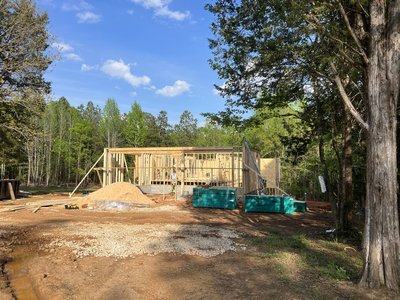 First stop we got potato chips that we ate right away and three bags of sunflower seeds – ate those for days. The weather was still pretty warm and sunny.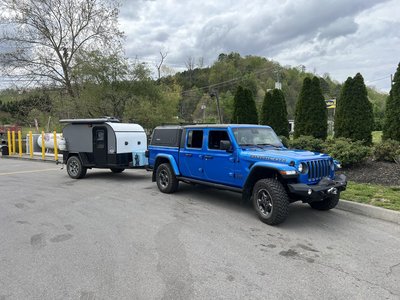 That evening we stopped to cook dinner at a Loves with a dog park and wow! It's suddenly cold outside. We were wearing summer clothes and had to change and pull out jackets.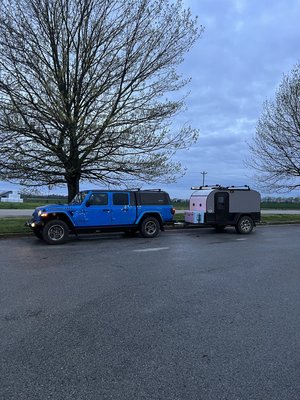 Hit some traffic and our 14+ hour day kept looking longer and longer. Started with ETA of midnight, but ended up in the Bates City, MO Love's to sleep at 3 AM, but really 4 AM at home. LOOONNG day of driving, listening to music, and Audio books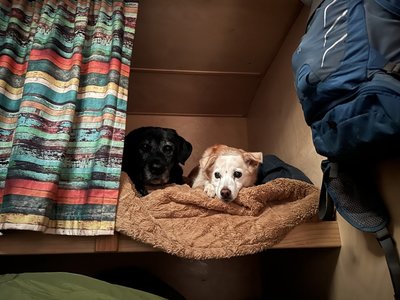 Last edited: