My name's Larry. I live in Leesville. Graduated from Clemson in 2006. Now working in Columbia.
Primary rig:
'87 Samurai with Dana 44's, 5.89 gears, spools, 35" ProComp X-terrains, 4.9:1 tcase, stock engine and transmission (for now):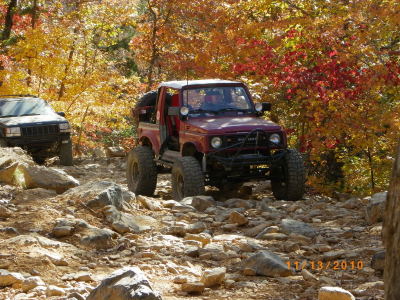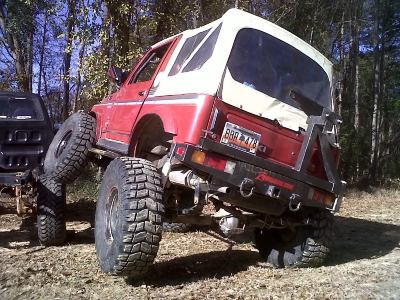 Secondary:
Frank, stock '87 Samurai thrown together in a week by me and Tripp.