Dana 44 tech and build
Well as most of you know, my dana 30 blew up this weekend. I picked up 44 from an 1988 grand wagoneer yesterday, and now its on to building it. I am going to post up pictures as i build it in this thread, try to provide some tech, and i will ask my questions in here as well.
Here is a pic of what i'm starting with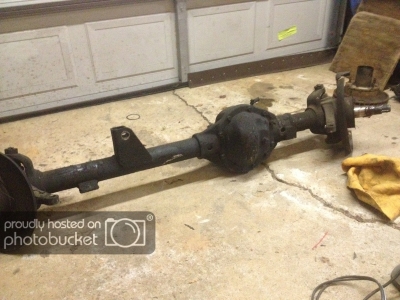 Yesterday me and J.R. (XJ savage) went out to pull apart and mix matched a bunch of parts to get a good starting platform to build this thing. What i have so far is 1 ford ttb rotor and hub, 2 warn premos, and calipers. so as of now i need some small bearing chevy 44 spindles, a passenger side chevy knuckle, gears, and chromos.
Last edited: