Long time coming on this one. When the Gladiators were released in 2019 I knew i wanted one, and I said i would wait till they worked the kinks out. Then last year when the diesel came out I realized I had to wait yet again to see how they worked out. I didn't want to be the guinea pig for them. Well, the JK was getting up over 100k and I was really jonesin for a diesel. With the used car market like it was, I was able to make a great sale on the JK, and I placed an order for a Hydro Blue Rubicon with Quality Chrysler in Greenwood with
@jimbo92
. Ordered on 6/16 and just took Delivery on 8/27. I had ordered a few things before she arrived, but I waited to order any big stuff till we had her landed here in the south.
First Look at the new girl.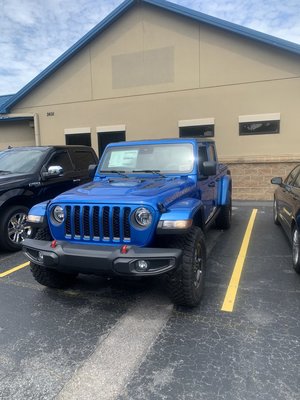 Interior still in ship mode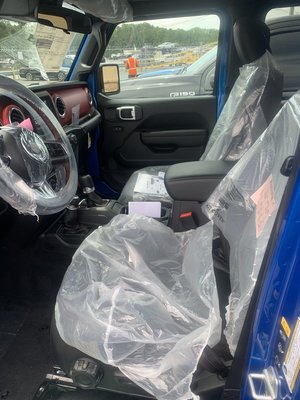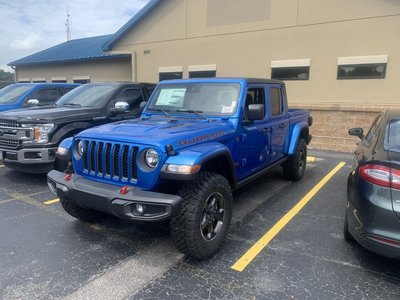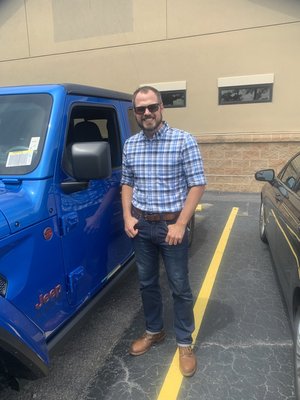 Made specially for ME!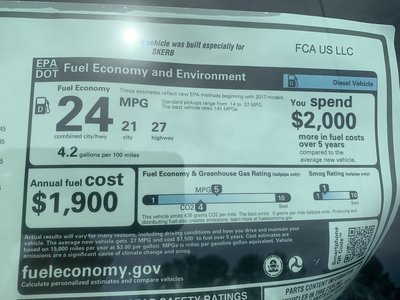 Ship mode, you only get speed and gear selection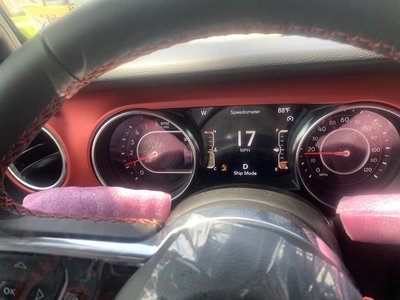 First stop after pickup - Sports Break! dang good food in Greenwood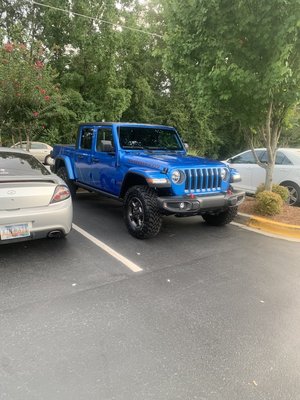 Eventually averaged 28mpg on the way home taking back roads from Greenwood to Chapin.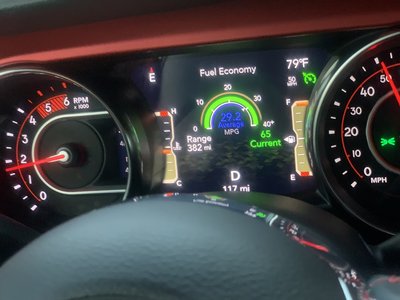 First Mod - Rokblokz Grampa mud flaps to try to save the paint.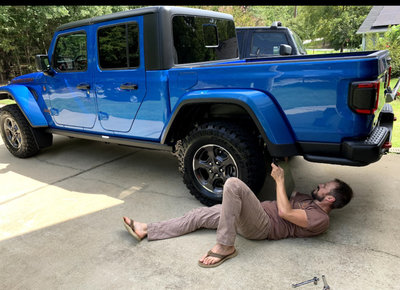 Last edited: