I have been thinking about building a device to put in series with my "extra" electronics such as the CB,Streamlight Charger, Sat Radio, etc. This device would NOT monitor battery voltage but would monitor a ignition switched lead. Basically, Turn the ign. on and the output is powered, turn the ign. off and the output is powered for the requested duration. I haven't seen any thing available on the cheap but have some ideas as to how i could build one and make it "user friendly" and rugged..
The real question is for $25-30 would anyone be interested in a device like this?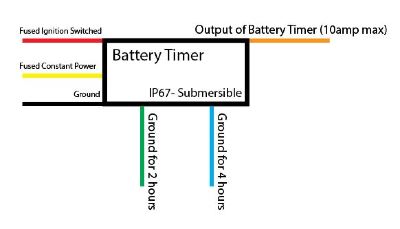 I can build one for myself. But with a little extra i could do a PCB Layout and make a "small" production run of these.