EDIT: Jeep has no transfer case or rear driveshaft. $2200 and it is yours.
First of all let me go ahead and say for 3 more weeks I won't be touching this. I have no time right now with coaching football, teaching, and Clemson game days :cheers: So if you are interested in it immediately we would have to figure something out. I started taking it apart last year to paint the body, put a cage in it and new seats but I honestly got burned out. I put two coats of primer on it and two coats of rustoleum flat black out of an industrial spray gun. I wanted to put another coat and then clear it but I never got around to it. This was my 2nd Grand Cherokee I have built. I wanted to move in a new direction. Right now the transfercase is torn apart with a completely brand new rebuild kit and chain waiting to go back into it. This rigs been wheeled, it has body damage which is why I was painting it. The back two windows have been busted out and I have plexiglass cut to go back in place.
Link to build:
http://mallcrawlin.com/forum/showthread.php?18891-Hit-2nd-and-bump-it-my-ZJ-build
I have a 1998 Jeep Grand Cherokee with 5.9 V8. Around 120,000 on the clock (maybe less, I forget)
46RE transmission, rebuilt a couple years ago with firmer clutch packs and shifts great
231 Transfer case with SYE out of an XJ
35x12.50x15 BFG KM2s (guestimating a little under half tread)
I think they are 5.5" Rubicon Express springs
Front Axle:
1981 J10 Wide Track Dana 44
4.56 gears, welded carrier
Warn Premium hubs
Chromo shafts, with 300M U joints
Solid diff cover
3/4 heim steering
Bilstein 5125s
Rear Axle:
Explorer 8.8
4.56 gears, aussie locker
Solid diff cover
New Rough Country shocks
Front suspension: Radius arms with 2" .250 wall DOM lowers with johnny joints, 1.5 .250 wall upper with 7/8 heims. Uses a removable transmission cross member with link mounts from Clayton Offroad.
Rear Suspension: Upper triangulated 4 link. Lowers are 2" .250 wall with johnny joints, uppers are 1.5 .120 wall with 7/8 heims.
Lots of misc stuff I have forgotten about over time, heres what I remember:
Has an aftermarket aluminum radiator with electric fan
Kevins Offroad Radiator support
Steering box brace
Custom made rock sliders
TNT Frame stiffeners for center section
Reinforcement plates welded in for front of the frame
Custom T case shifter linkage
Carolina Driveline driveshaft (Its 7-8 years old, but has been rebuilt 2-3 times)
Power steering cooler
Here is how she sits right now. I have every interior piece for it sitting in the garage that will come with it except the front two seats,carpet, and headliner.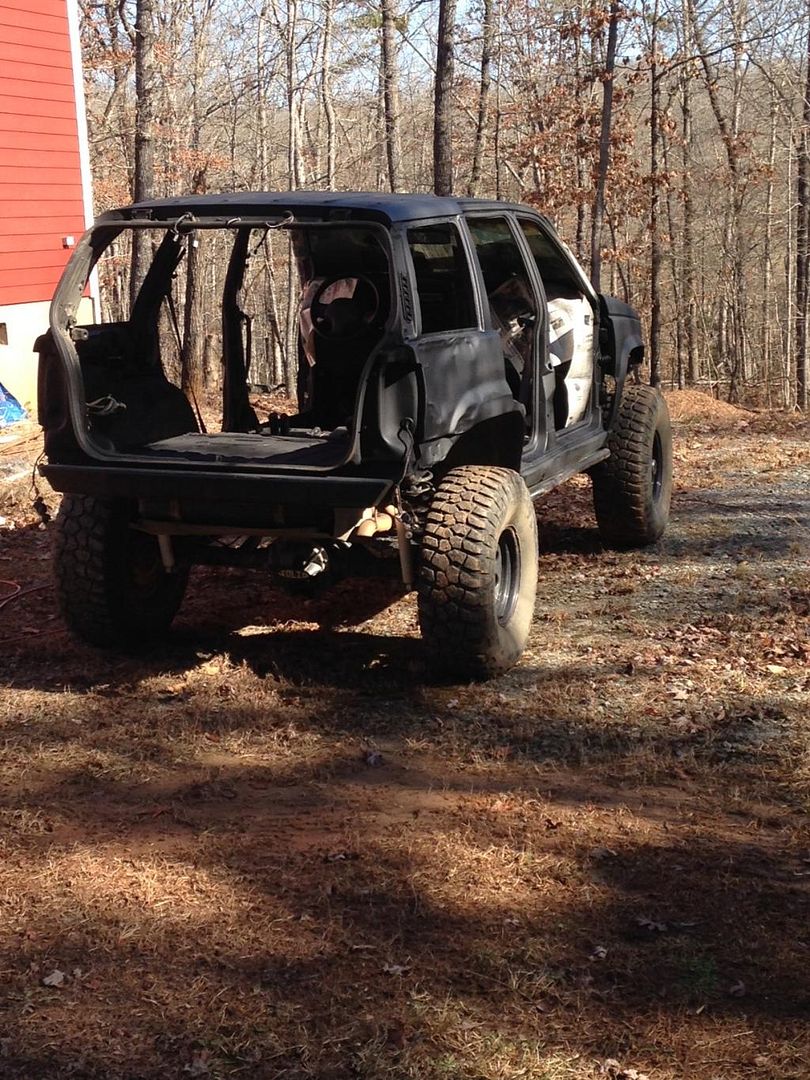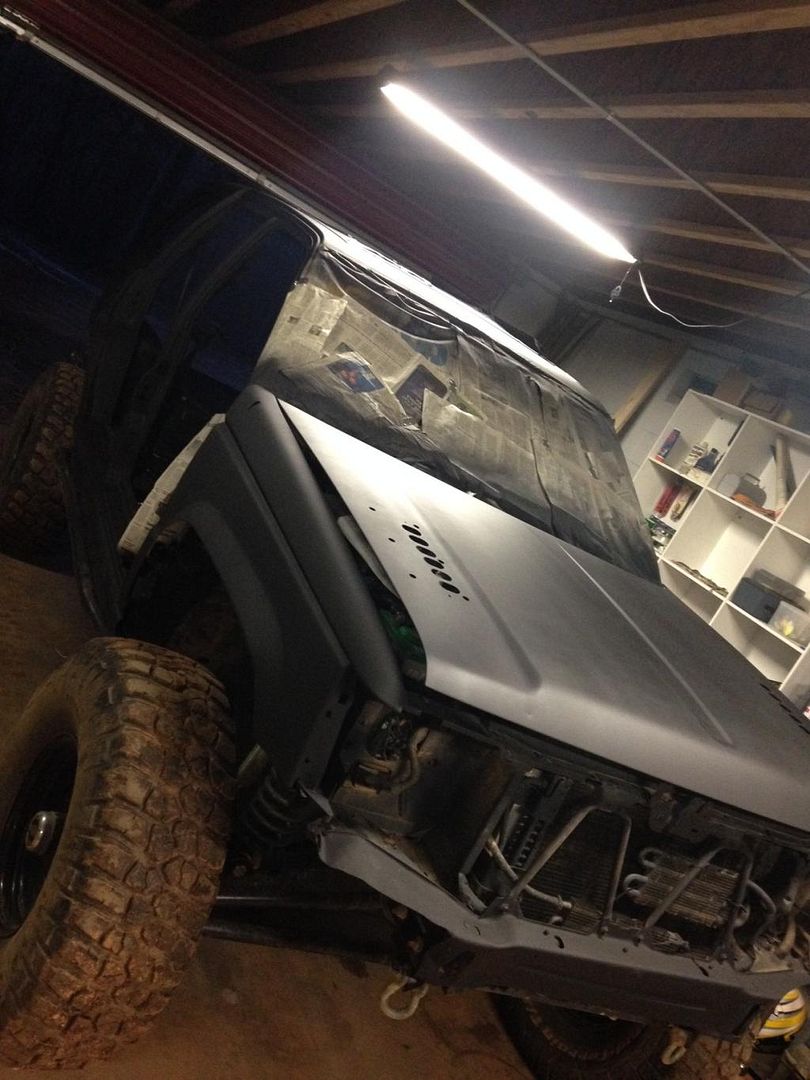 It does work offroad, flexes like hell and the 5.9 lights them up
If you bring $3200 CASH MONEY to the house right now, I'd throw it all on the trailer and say goodbye to it. I would also be open to keeping the axles and selling the body motor trans tcase if someone wants a sweet platform to throw one tons under.
Last edited: